I haven't been painting in some months and it feels like forever. I paid for this spring term to be able to use the Saturday atelier, but I've had to skip it so many times and I feel like having some free time as well. Besides, I don't have any clear ideas for what I'm going to paint next, so it's no use going to the atelier. I find it impossible to think of ideas when I'm there. It's the place for action, not planning.
Last autumn I painted two portraits of my boyfriend. The first one turned out great and I was inspired to paint another one from a different angle.
Ergo: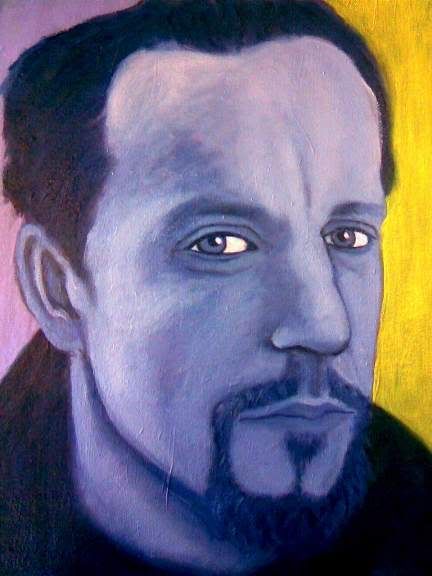 I didn't spend as much time and effort on this one. I like the cartoony eyes, but the background bothers me a bit. Yellow doesn't look so good with the purple on the left side of the head, I wish I'd painted the whole background in one color.
The likeness is close enough: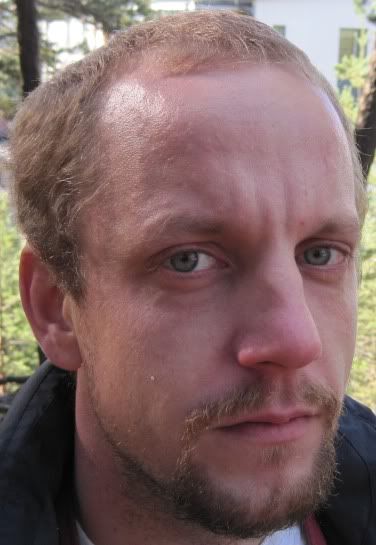 The tilt towards the viewer isn't quite the same and the corner of the mouth that's away from the viewer is such a bitch to get right every time.
Both of the portraits are framed by now, but I could still paint the background if I'm careful..
So there's not much going on on the painting front. I have some aspirations for learning to paint structures and buildings among landscapes, or just indoor views. The problem is that I feel like I need support and feedback and guidance to learn that, since I have barely painted anything of that sort. Perhaps I can participate in one of my previous painting teacher's classes next autumn.
I'm so out of blogging shape. I think I will blog about my latest book purchases next. Or about knitting. My highbrow activities in general.